The Father Baker Story - His Mission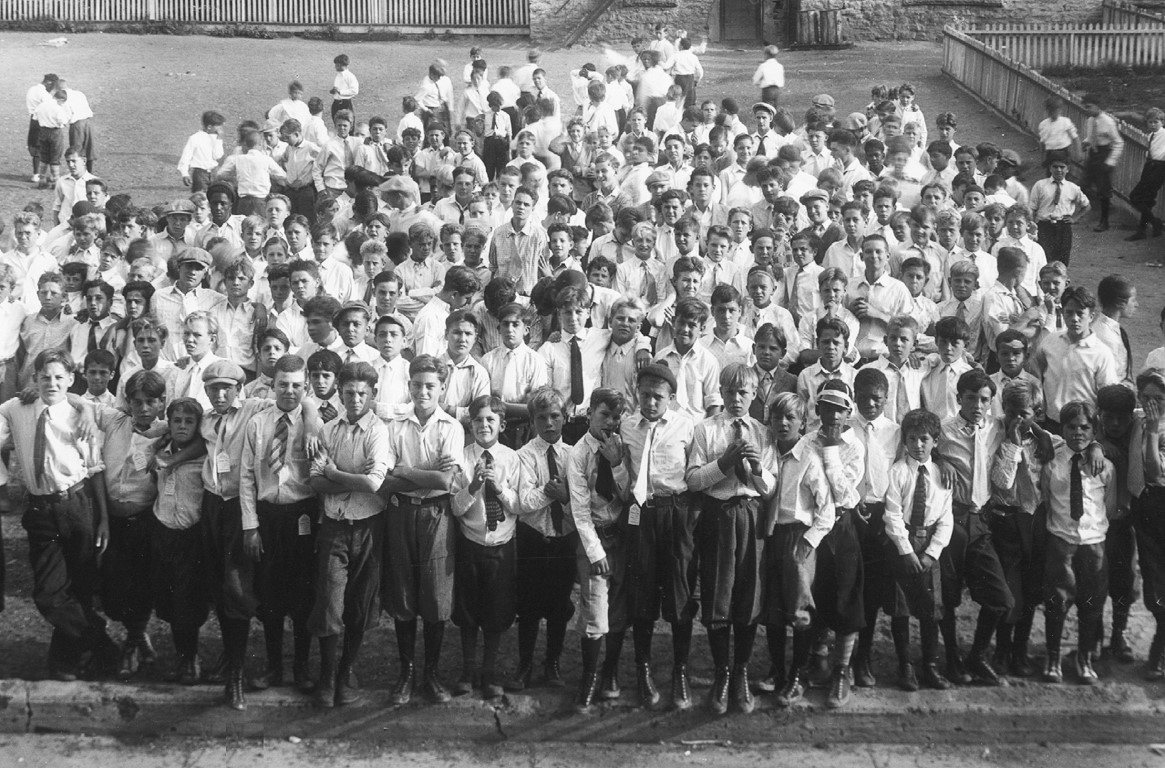 Father Baker was shocked at his first assignment from the Bishop -- he was appointed assistant superintendent of the institutions at Limestone Hill under his friend Father Hines. The Bishop wanted Nelson there because of his business sense and his organizational ability. When Father Baker arrived in 1876, St. John's Protectory (the facility that cared for older boys) and St. Joseph Boys' Orphan Asylum (for younger boys) had a combined debt of $27,000. By 1881, the debt had risen to more than $60,000 -- an impossible sum in those days.

Father Baker thought the situation completely hopeless, and, as a result, asked for, and was granted, a transfer to a parish in Corning, N.Y., then part of the Diocese of Buffalo. After one year there, Father Baker was summoned by Bishop Ryan to return to Limestone Hill as Father Hines' replacement. He would not leave again.

Though he was concerned about the substantial problems facing him at Limestone Hill, Father Baker jumped into his new assignment with all the enthusiasm his spirit could muster. Immediately he was confronted by several creditors who were owed large sums of money. He was blunt. He asked them if they would be willing to take partial payment now and wait for the rest. All but one refused the offer. Then he climbed into his buggy, drove to the bank which held his personal savings and withdrew every penny he had to his name to pay off the debts.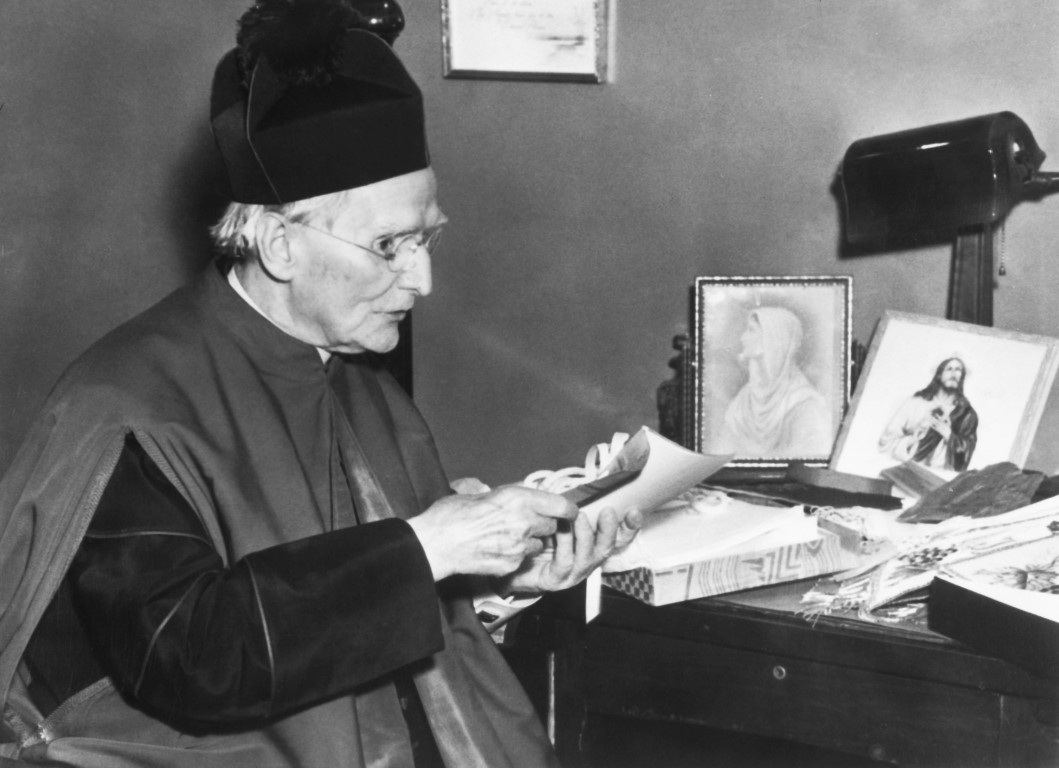 At about this time, Father Baker got the idea to form the Association of Our Lady of Victory, a fundraising initiative that would transform his organization (and many others around the U.S.) forever. Father Baker sat down every evening and hand wrote hundreds of letters to postmasters all over the country asking them to send him names of charitable, Catholic women in their cities and towns. As these names came in, he wrote these ladies, appealing to their sense of charity on behalf of the boys in his care. He asked for one quarter a year in membership dues.

The Association was an unqualified success! In a few years' time, not only did Father Baker pay off his debts, but he was able to begin much-needed building projects — a new, larger chapel and additions to the two institutions.
"Father Baker's Folly"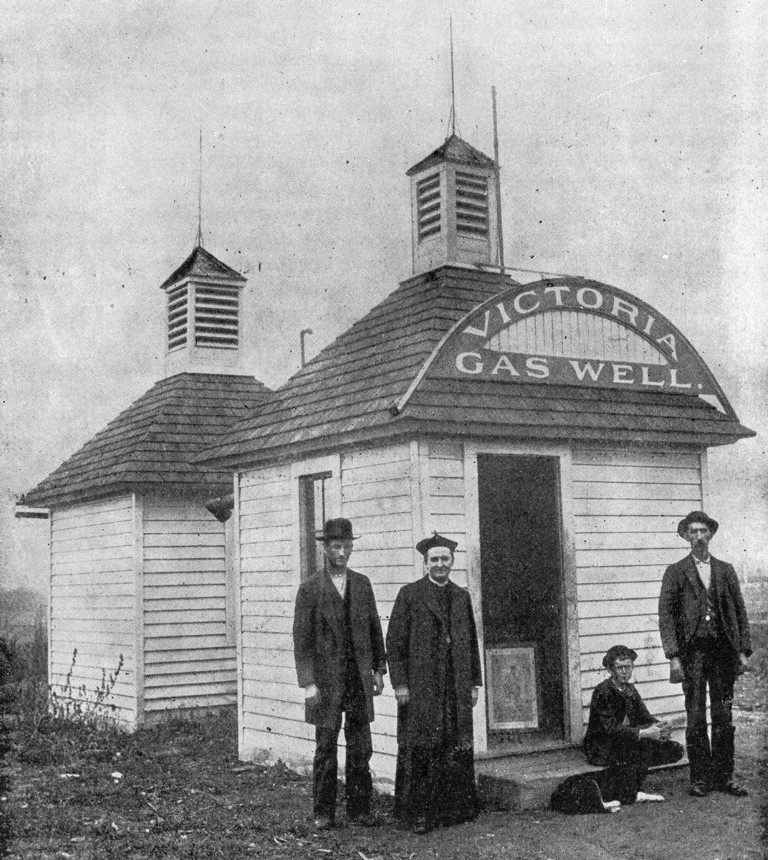 During the early 1890s, natural gas had been discovered in the Buffalo area and across the border in Canada. Late one evening, as Father Baker sat in his office paying the enormous heating bills for his growing institutions, his thoughts turned to the possibility of drilling for gas on the property. According to local experts, the natural gas supply in the area was limited. His solution? As usual, when he had to make a major decision or needed a favor, he spent the night in prayer before the statue of Our Lady of Victory that he had brought from France. After some days of praying in this manner, Father Baker approached the Bishop about the idea and to seek a loan to start the project. Recalling that Father Baker had many times seemed to pluck money out of thin air, His Excellency reluctantly agreed.

When the drillers arrived with their equipment, the foreman asked Father Baker where they were to begin drilling. His team was amazed when a huge procession of altar boys, Sisters, Brothers, and Father Baker exited the church carrying candles and praying the Rosary. They processed into an open field until Father stopped, sprinkled the ground with holy water, took a small statue of Our Lady out of his pocket, dug a hole in the ground, buried the statue, and told the workers: "Drill here, but try not to disturb the statue."

Several days later, the project had yet to bear any fruit. Residents of Limestone Hill began to refer to the drill as "Father Baker's Folly." Money was running out and Father Baker had to approach the Bishop once more. Bishop Ryan agreed to provide him with additional funding, and at an unheard-of depth of 1,137 feet, the well, dubbed "Victoria Well," came in! The pool struck that day yielded enough natural gas to heat all of Father Baker's buildings, provide gas for cooking and to even heat the homes of about 50 families nearby. Amazingly, the well is still producing today.
A Growing Campus
Around the turn of the 20th century, Father Baker read in the newspaper of a nearby section of the Erie Canal that had been ordered to be dredged in order to deepen it. During the process, workers found the bones and bodies of infants and small children. The supposition was that unmarried women who had given birth and who had been banished in disgrace from their homes threw their newborns into the canal to drown, thereby ridding themselves of the burden of raising their "mistake" in poverty. Horrified and called to immediate action, Father Baker set his will to a new project.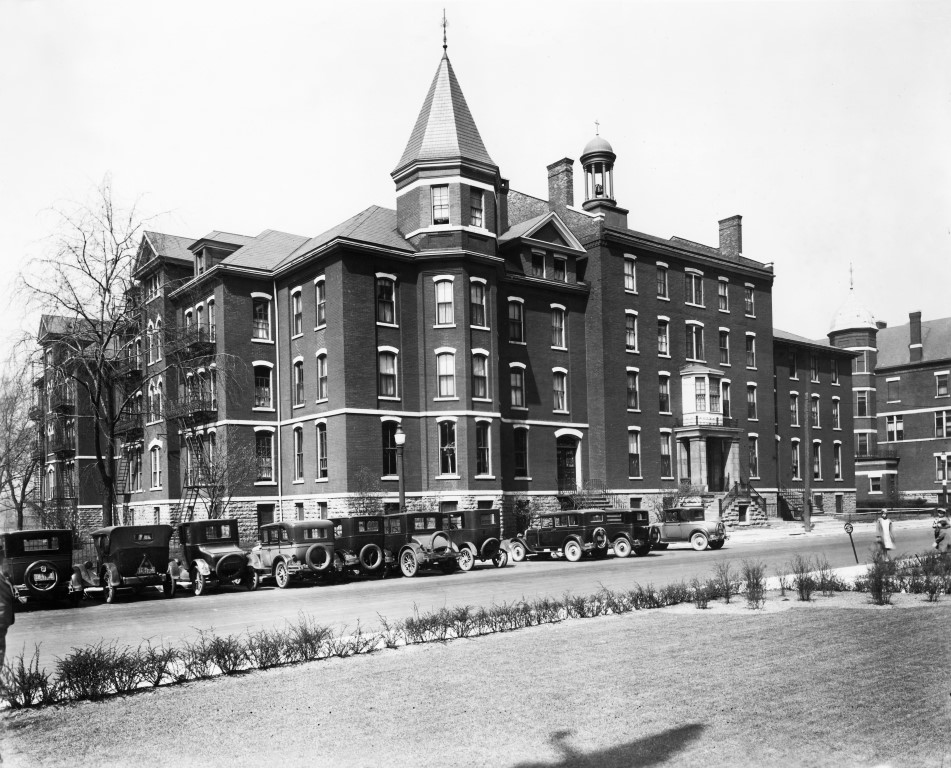 OLV Infant Home would provide a sanctuary for unwed mothers and their babies. Anyone was welcome and no questions were asked -- if a mother did not want to keep her infant, there was a crib and a blanket always set next to the unlocked door of the home, so she could deposit her child there during the night. Amazingly, many of the locals disapproved of the situation, saying that the mother needed to "pay" for her immorality by having to live and raise her child in poverty. Naturally, Father had no patience for such hard-heartedness.

After construction was completed in 1908, and the facility filled to capacity, it became one of Father Baker's favorite places. His nightly rounds always ended at the Infant Home where he was often found tucking in little ones, blessing them all on his way out the door.

The organization continued to grow in size. The next large-scale building project was the addition of a maternity hospital which was completed in 1919. Later, as the community's needs changed, the structure was converted to a 275-bed general hospital.